Our Team
---
With such passionate and trustworthy personal attention from Greaves' staff in the US and on the ground in India, you are able to completely relax and enjoy a stress-free, inspirational and truly unforgettable vacation.
Let us introduce you to our Greaves Family
Carole Cambata
---
President, US
I have been drawn to India all my life, and I continue to enjoy uncovering its hidden gems. With the great privilege of traveling to the Indian Subcontinent frequently, I have been able to explore parts of the vast country that are often missed as they are not on the "usual" itineraries.
Recently, I have found a new love and appreciation of Indian Cuisine, and its diverse ability to cater to a variety of culinary requirements such as gluten and dairy free. To the surprise of many, unquestionably the best gluten and dairy free meal I've enjoyed was in India!
I am lucky in that I love what I do, and have been able to create truly remarkable and unique experiences for our clients.
The ultimate praise for my work is being recognized by Travel + Leisure as an 'A' List Agent, for knowledge of India and the Indian Subcontinent, in 2011, 2012, 2013, 2014, 2015, 2016 & 2017.
Shahrookh Cambata
---
Managing Member and CEO, US
I have always felt Greaves was an extension of our Family. I first opened our UK office with my family, helping it grow and expand, before traveling to the US to open an office there. In each instance, developing relationships with our clients and expanding our family through our invaluable team has been my greatest joy.
I was born in Bombay, so India will always hold a special place in my heart for the incredible childhood and memories that I created there. Bombay is a special city – beyond just my personal experiences – and always welcomes you with open arms.
I am often asked where my favorite destination is, but there are far too many to name, each with its own special experience based on time of year or season. I am drawn to the more remote parts of the region, and have enjoyed countless treks through Bhutan, Ladkh and Nepal. The stunning visuals, warm and humble people and break with technology always leave me wanting to return.
Ian Cambata
---
Vice President, US
I often think back to my first trip to India. Despite my young age, I can recall the amazing scenery, how friendly the people were, the endless living history, and of course some of the best food I could savor.
As I continue to explore India, I've continually enjoyed these aspects of India, and many more. One of my favorite "new" aspects is staying at the incredible hotels throughout the country. There are countless, small palaces which have been converted into stunning hotels. Combining living history with a luxury experience is something not to be missed!
I wouldn't say I have a favorite destination, but rather some incredible experiences which have stood out – viewing the Taj Mahal at Sunset with my wife on our honeymoon, tracking leopards in Rajasthan, and relaxing in supreme luxury on the beaches of the Maldives.
Anita Captain
---
Director , US
Anita joined her family business Greaves, in the UK in 1980, working in most areas of the company. She initiated the tours program in the UK and produced the first Greaves brochure on India tours in the UK in 1990.
Working on the tours programs for Greaves Tours, Anita assists with the handling of clients, designing special focus itineraries for small groups and individuals, utilizing her in-depth knowledge and personal contacts in India to ensure all clients enjoy their travel experiences.
Anita is an 'Incredible India Certified Professional' by the Indian Tourist Board.
Rose Thomas
---
Director of Sales and Operations, US
Born and raised in India, Rose has traveled extensively around the Indian Sub-continent. Today, Rose's home is in Chicago, where she lives with her family and works as the Director of Sales & Operations at Greaves Tours.
Rose is well known in the travel industry for designing unique, once-in-a-lifetime itineraries, at the highest levels of luxury, authenticity or along roads less traveled to the hidden gems of the sub-continent.
Natalie Cambata
---
Marketing Co-ordinator, US
Greaves Tours has always been a part of my family, both literally and figuratively. After my first visit when I was only 8 years old, the Indian culture and our history in India has been a prominent part of my life. Growing up with Greaves as my family has not only shaped me, but how I continue to enjoy travel and the Indian culture today.
As I have grown and travelled over the years, India draws me back again and again. Whether its exploring some of my favorite cities again with a new perspective, or exploring Goa for the first time, I never seize to be amazed by the people I meet and experiences I have. Each time I revisit, I'm amazed and excited by the new hotels to visit, restaurants to enjoy and cultural experiences to have.
People often ask me about my favorites – my favorite city I've visited or hotel I've stayed at – but its so hard to narrow this down and I don't think I could! With so much to explore, India is a country that draws me back time and time again and I love helping others to plan their first time visit or their 10th.
Divya Sharma
---
Destination Manager, US
Traveler at heart, foodie by nature, Travel Consultant by choice
Born and brought up in Dehradun (foothills of Himalayas), I have always been very close to nature thus unfolding a lot of off beat destinations in India. Being a foodie by nature I love to explore regional delicacies and I am always happy to suggest my favorite food corners to you.
Saurabh Mehra
---
Operations Manager, USA
Travel!! it's always been in my blood! Whether traveling within India, UAE, Nepal or any other country in Indian sub continent…it's always fun and exciting! And now I have the privilege of assisting with your travel plans!
I am a health and wellness freak, which brings a well balanced expertise to my work. If I am not selling travel you will find me on a cricket field probably hitting a 4 or rolling my arm over. Whether you're looking for a family vacation, anniversary, honeymoon or Bucket List trip, I'll be able to assist you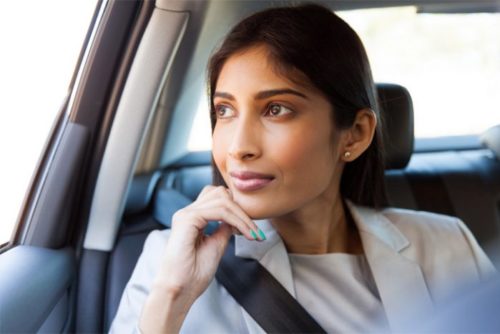 Speak to one of our travel experts